When Fitness Comes to You
Wherever you are, Whatever your goals, We will help you Achieve them
READY.
Schedule a consultation to discuss your specific goals, lifestyle, and preferences.
SET.
The more you know about your body and how it works, the more likely you will be to succeed!
GO.
Together, we will help you take better care of your body and achieve your health goals!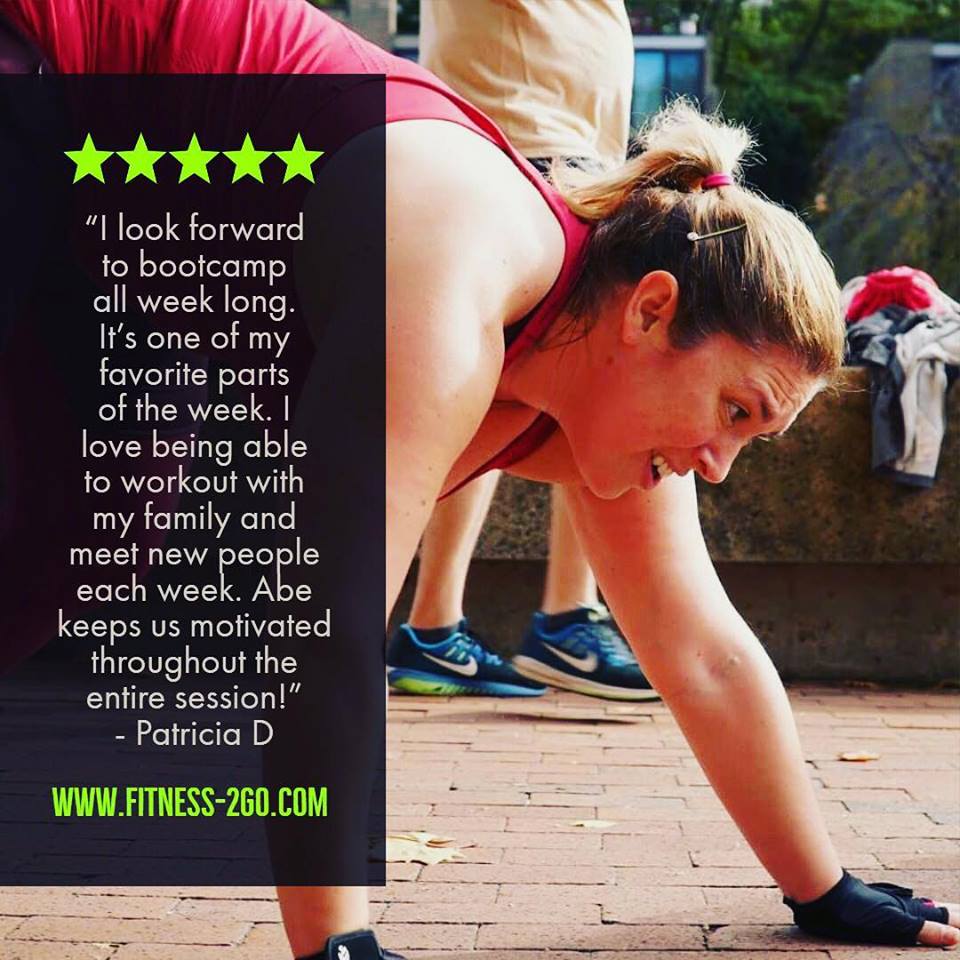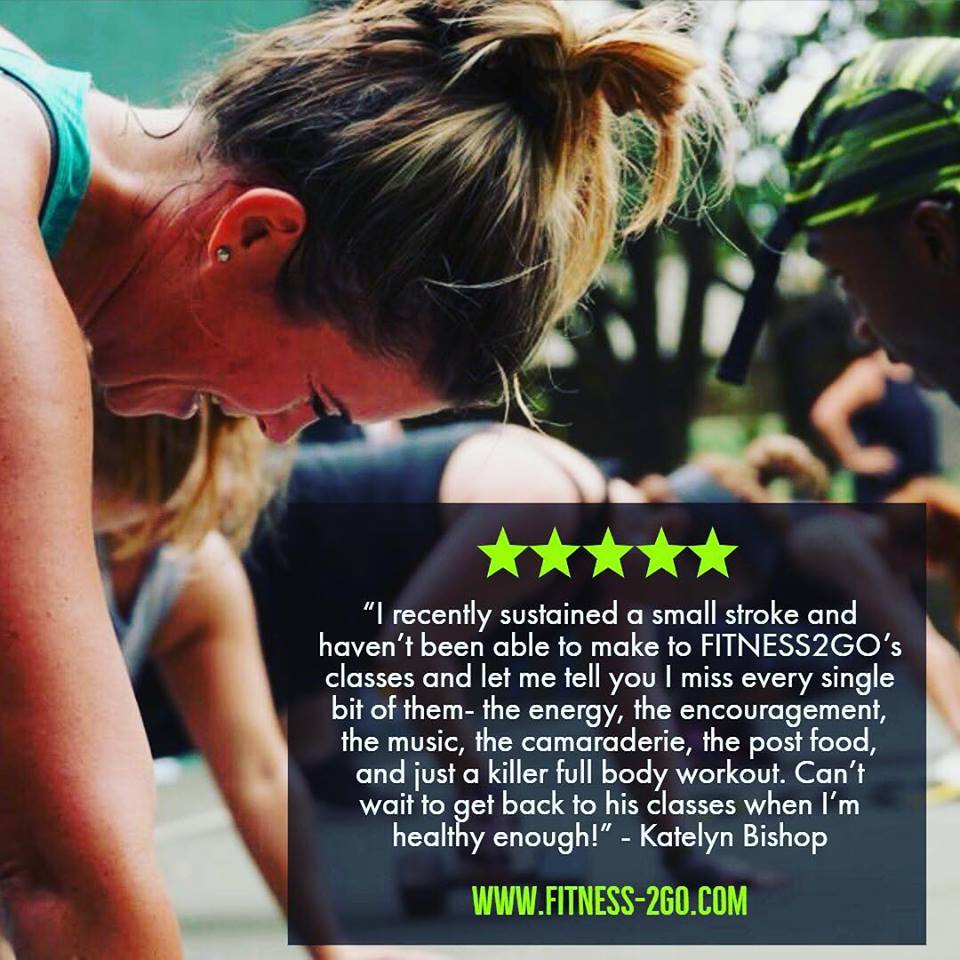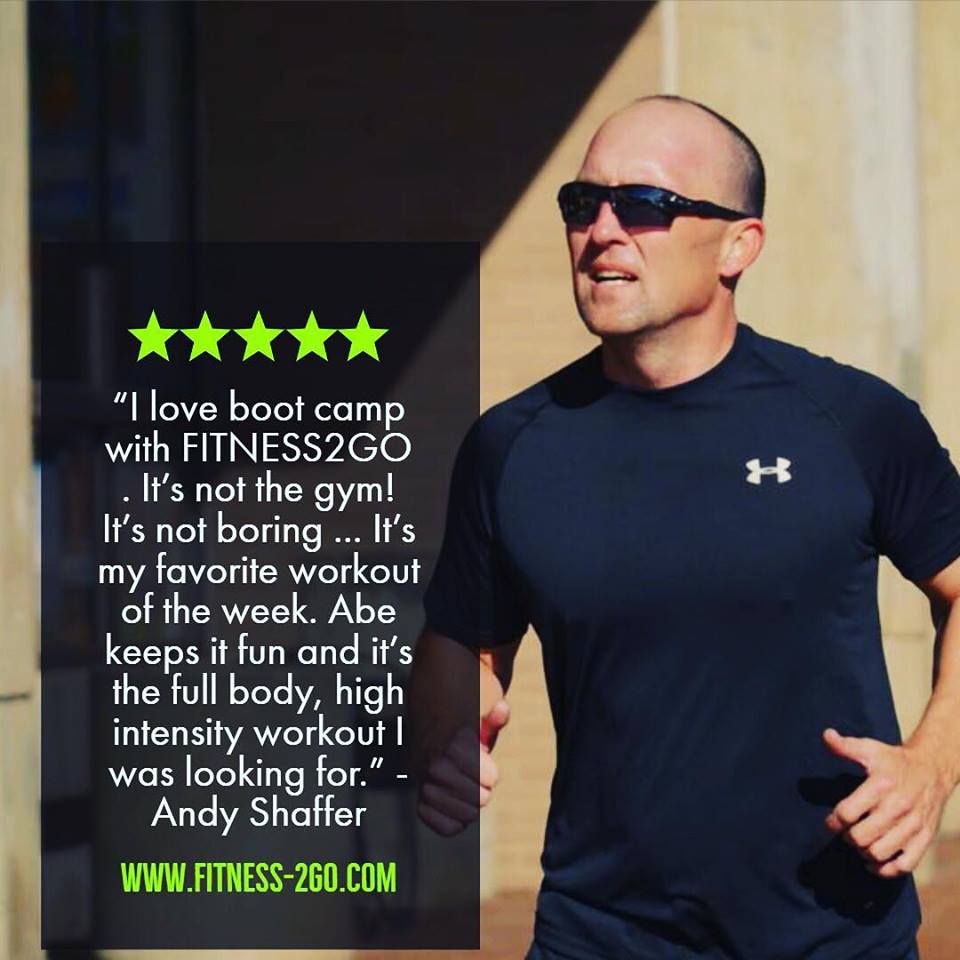 Cut the Commute
Cue the Convenience
No memberships, no initiation fees, just you and your workout. 
Get a custom-crafted workout in the comfort of your own home or space of your choosing.  Mix it up! With FITNESS2GO's versatile offerings the sky is the limit when it comes to what we can do for you.  Don't waste any time with your workouts. 
No commute to the gym, no waiting for machines, we maximize every minut

e.
MINUTES TO GET READY FOR THE GYM
FOR A 1HR WORKOUT? NOT WITH FITNESS2GO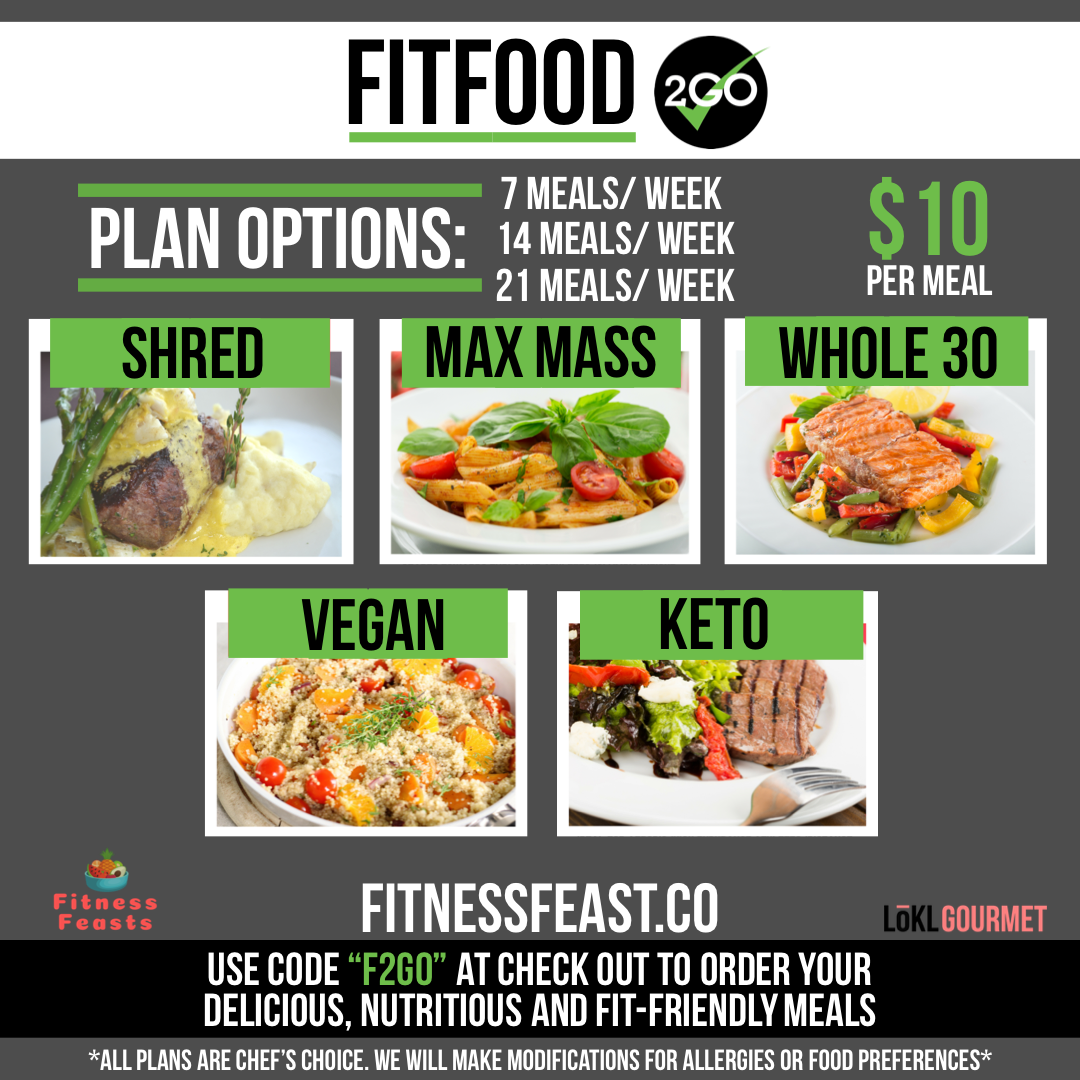 FitFood 2GO
Our meal service will be offering a rotating monthly menu of seasonally and paleo inspired breakfast, lunch and dinner options. Many of our offerings will also be Keto-friendly. Look no further for food and fitness for life that's healthy, convenient and easy for you. Meals will be provided by Fitness Feast & LOKL Gourmet.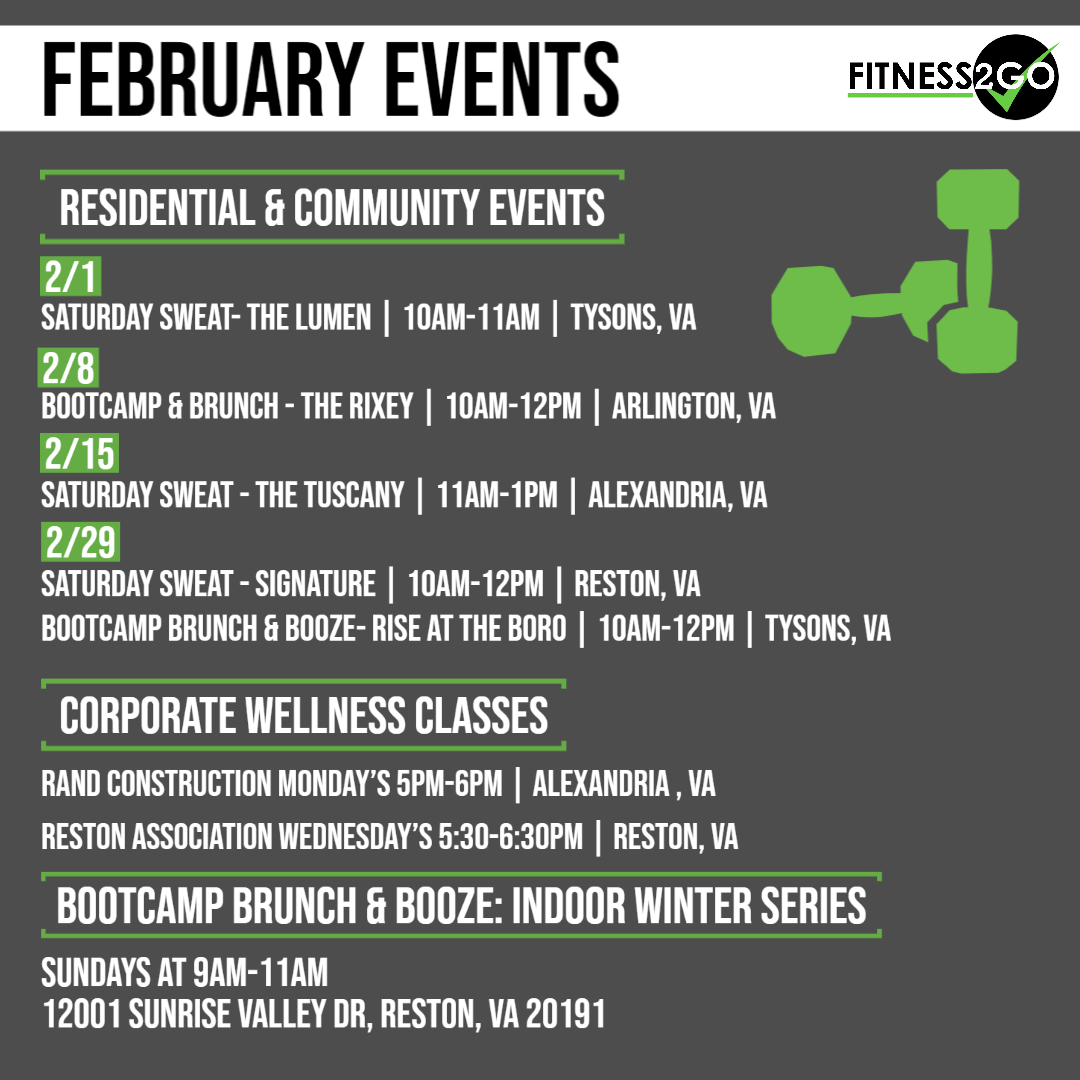 Monthly Events
Keep up with our monthly events! We're always training in new spaces and in front of new faces all throughout the DMV. You can keep up with our schedule of events and classes here and see us in action on Instagram or on Facebook. Wherever you are, whatever your goals, we will help you acheive them.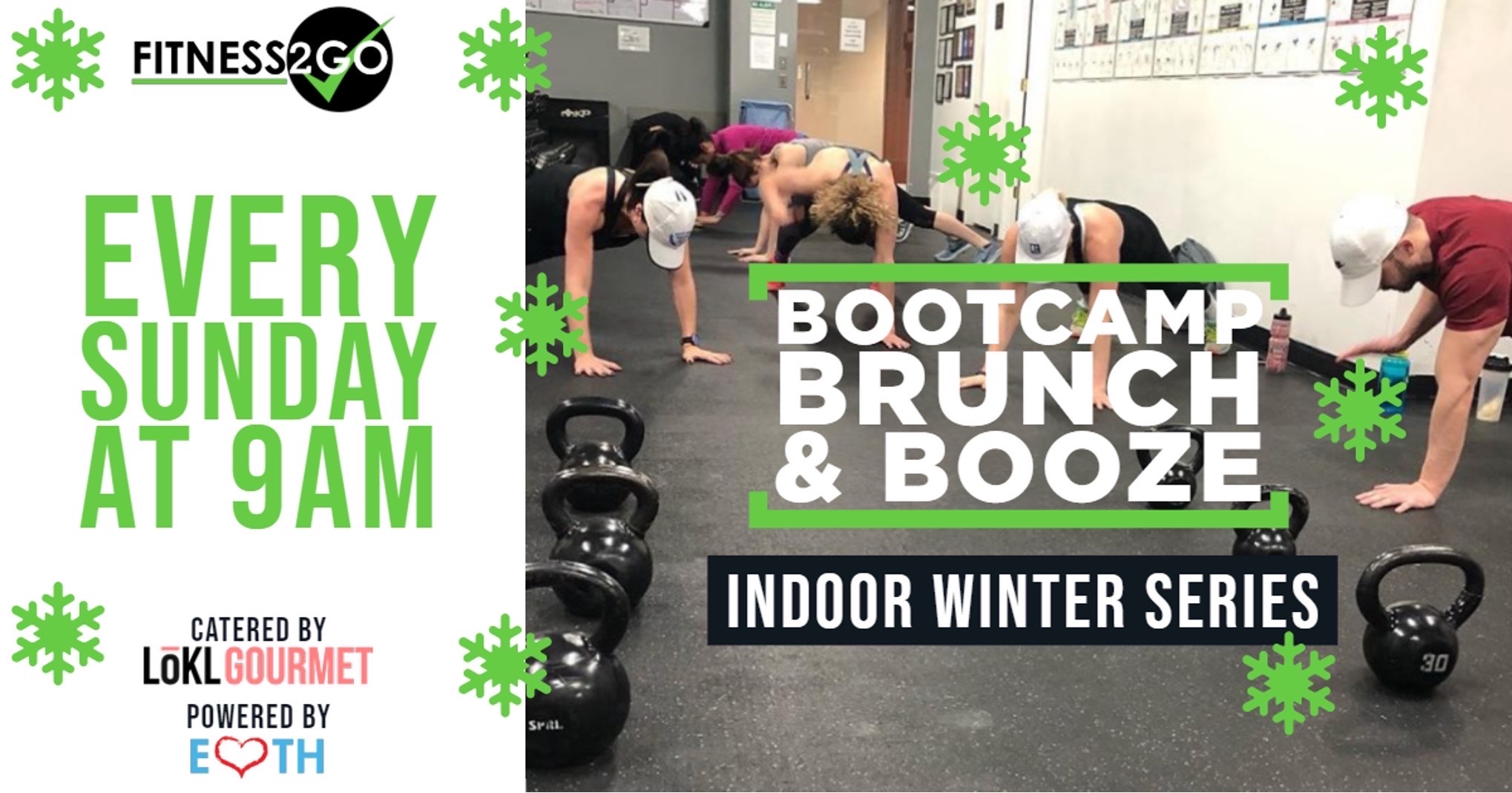 Bootcamp Brunch & Booze Sundays at 9AM
With the leaves changing and cold weather creeping up, it's time to move our signature bootcamp classes indoors! Join us every Sunday from 9-11 a.m. We'll be keeping bootcamp going all winter long so you can stay fit and healthy. Our friends at LOKL Gourmet will be keeping things fresh with seasonal inspired brunches. Keep up with our page for more information about upcoming indoor classes.
12001 Sunrise Valley Drive, Reston, VA 20191