When Fitness Comes to You
Wherever you are, Whatever your goals, We will help you Achieve them
READY.
Schedule a consultation to discuss your specific goals, lifestyle, and preferences.
SET.
The more you know about your body and how it works, the more likely you will be to succeed!
GO.
Together, we will help you take better care of your body and achieve your health goals!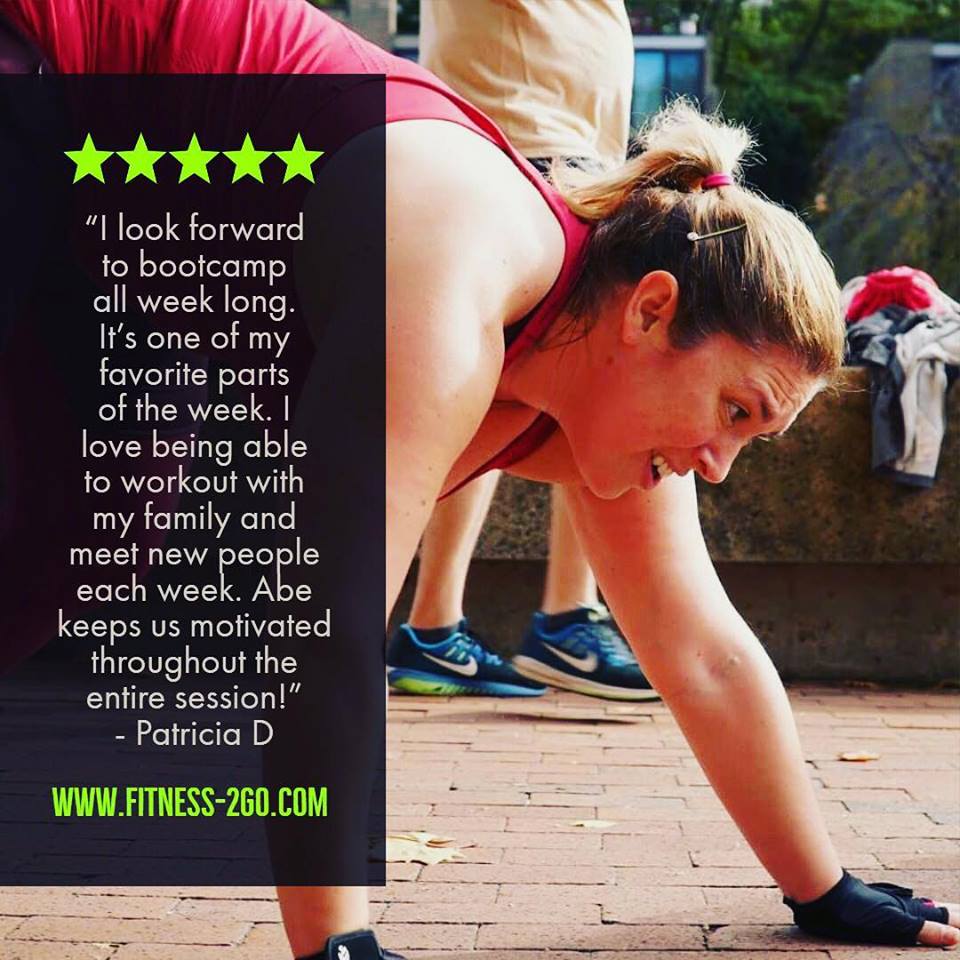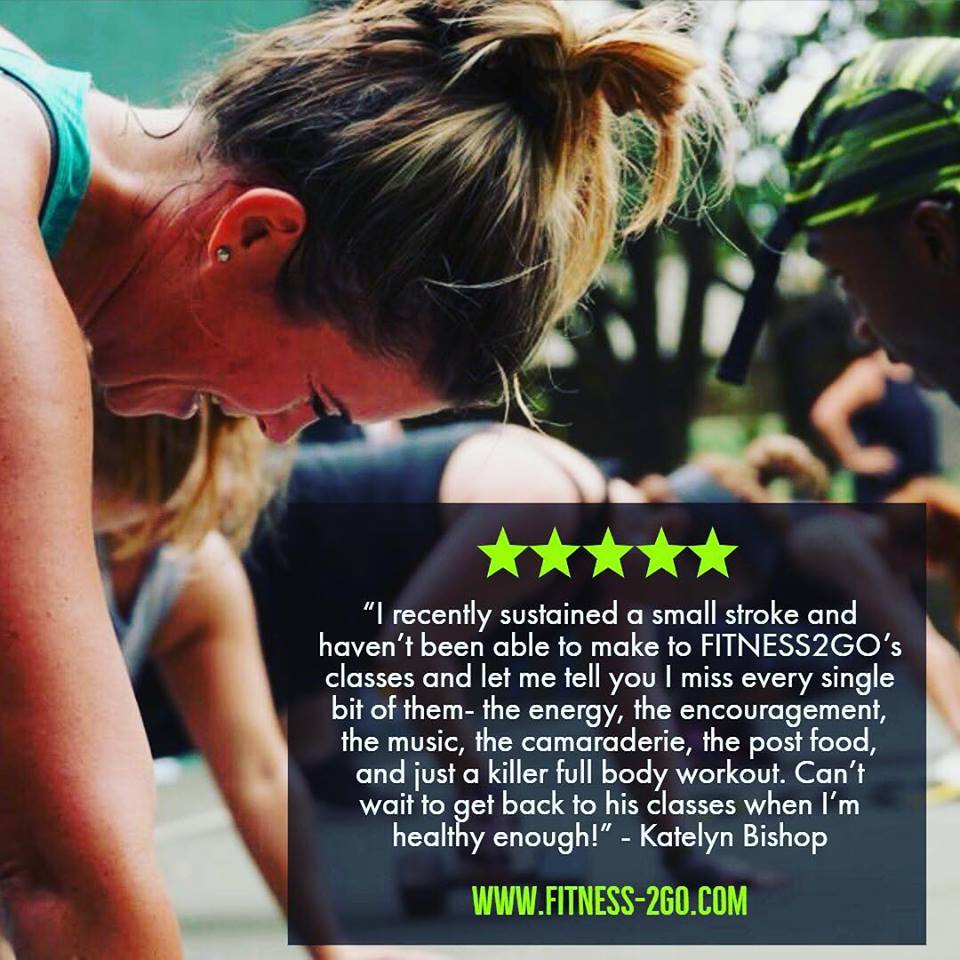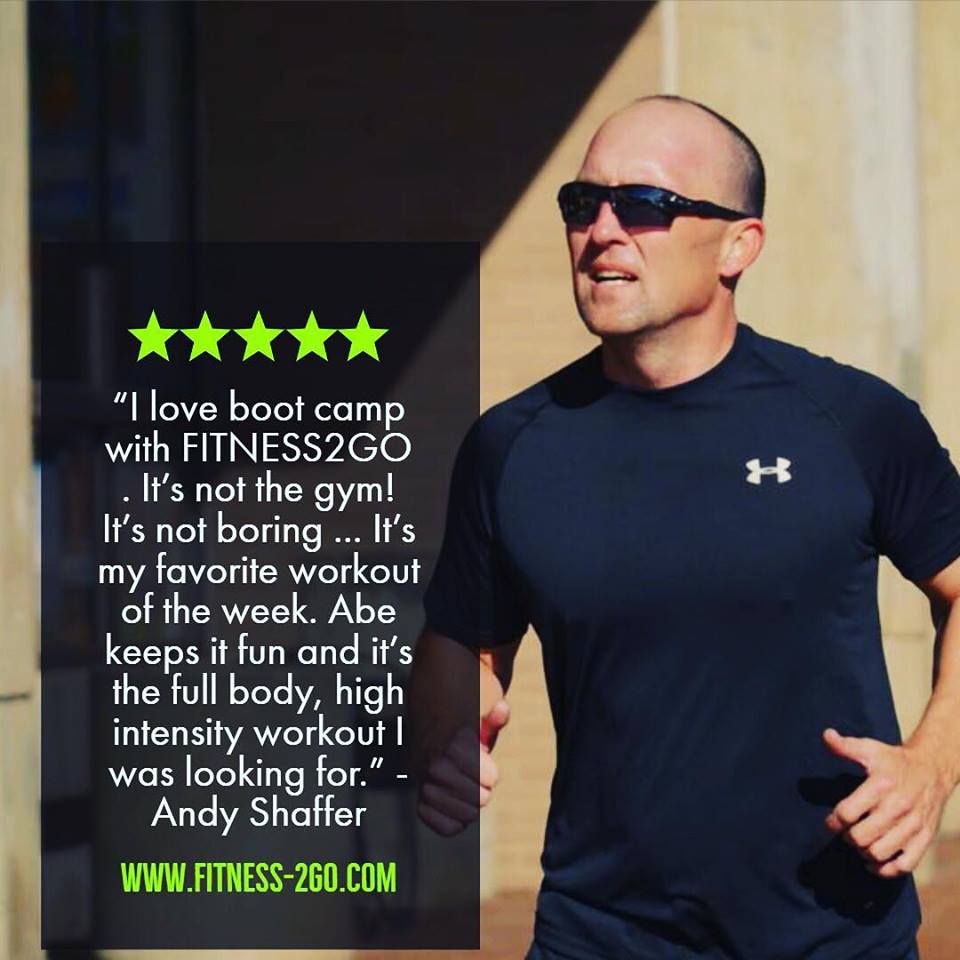 Cut the Commute
Cue the Convenience
No memberships, no initiation fees, just you and your workout. 
Get a custom-crafted workout in the comfort of your own home or space of your choosing.  Mix it up! With FITNESS2GO's versatile offerings the sky is the limit when it comes to what we can do for you.  Don't waste any time with your workouts. 
No commute to the gym, no waiting for machines, we maximize every minut

e.
MINUTES TO GET READY FOR THE GYM
FOR A 1HR WORKOUT? NOT WITH FITNESS2GO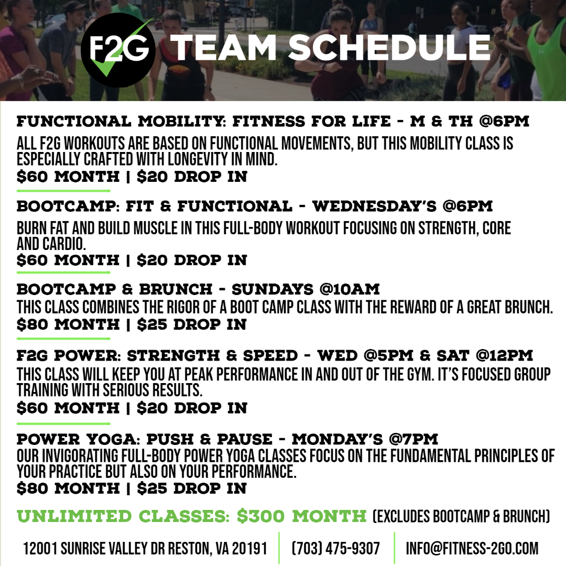 F2G TEAM
Our Team Program is for everyone and anyone who values health, wellness and teamwork. Focused on functional classes that strengthen, tone, balance and benefit, this holistic program uses communal support to push one another to peak performance. We train together because we're better together. If your goal is to build muscle, lose fat or simply maintain a healthy lifestyle, this training program offers classes that accommodate all goals and fitness levels.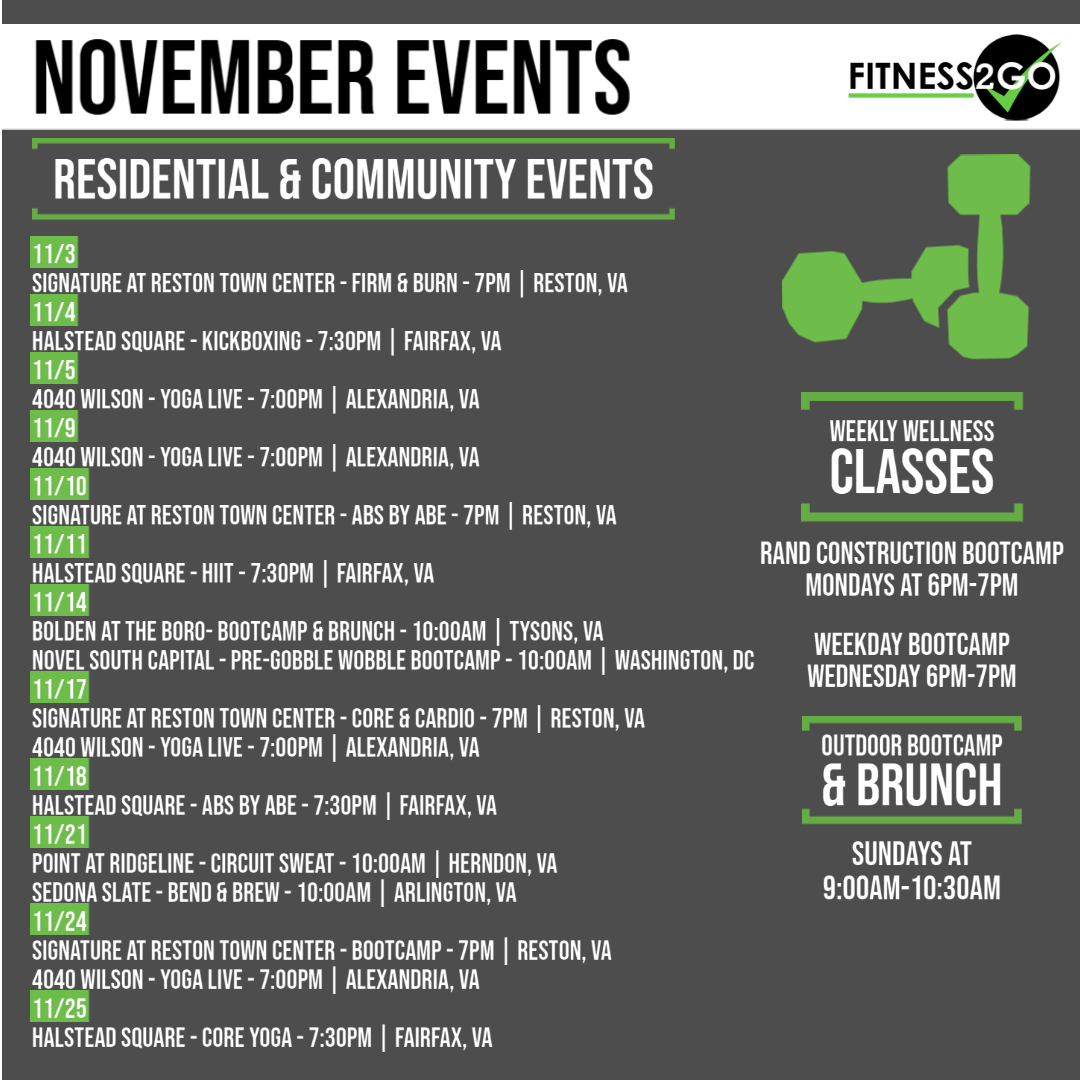 Monthly Events
Keep up with our monthly events! We're always training in new spaces and in front of new faces all throughout the DMV. You can keep up with our schedule of events and classes here and see us in action on Instagram or on Facebook. Wherever you are, whatever your goals, we will help you acheive them. 
Bootcamp & Brunch Sundays at 9AM
Our signature bootcamp classes will look a little different this fall but we're still here to keep you healthy! We're adhering to all CDC guidelines – limiting bootcamp classes capacity and keeping everyone spaced six feet apart while upping our already-stringent equipment cleaning processes so you have nothing to worry about. Let us do the work, all you have to do is show up ready to safely sweat and get some sun.
Keep up with our page for more information about upcoming outdoor classes.
12001 Sunrise Valley Drive, Reston, VA 20191